Our Roseville Plumbers are Prepared to Put your Plumbing Problems to Rest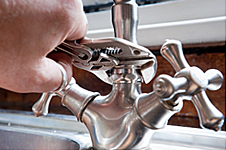 With many years of experience in cleaning out clogged drains, fixing leaking pipes and even installing new plumbing, we are certainly your Roseville plumbing experts. Our Roseville plumbing contractors are courteous, professional, reliable and always willing to explain what went wrong and how you can prevent it in the future.
We strive to provide fast and efficient service without ever compromising workmanship or quality.

We are proud to offer Roseville plumbing services and know that each of our customers is 100% satisfied when the job is done.
---
Fast, Efficient Plumbing Service in Roseville
Here are some of the Roseville plumbing services we offer:
Drainage replacement, service and repair
Sewer and water line cleaning
Toilet installation and repair
Water heater installation and repair
Leaky faucet and pipe repair or replacement
Competitive Rates
You can get a complete list of our services by clicking here. Our Roseville CA plumbers offer the most competitive rates and upfront pricing in the area. We pride ourselves on providing each customer with an accurate estimate for work before we get started. That means you'll never have a surprise bill or adjusted fee for using our Roseville CA plumbing services. Get your plumbing service or maintenance program started right away by contacting one of our highly trained Roseville plumbers today.
Yes! We Service Water Heaters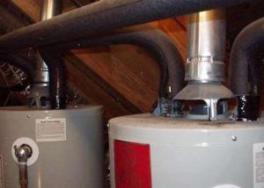 If you've ever been without hot water for a few days, you probably don't want to go through that experience again. If you've ever been without hot water for a few days, you also called the wrong plumber. Our Roseville, CA plumbing experts can get your water heater running again in a matter of hours, not days. Even for a full water heater replacement, you can expect us to get your new water heater installed in under 48 hours in almost all cases. If your water heater is more than a decade old, chances are that it's drastically less efficient than other, newer water heater models that are in your price range. We can even introduce you to new kinds of water heaters, like tankless on-demand heaters, that can better fit with your lifestyle by providing that precious hot water in new, smarter ways. Call us today to learn more about our hot water heater repair and replacement services.
Call Us For All Your Repipe Needs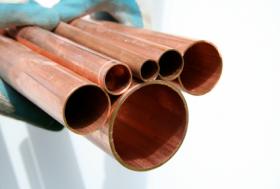 The best plumbing job on earth still won't last forever. If you need a full home or commercial re-pipe, a new gas line, or a new sewer line, we're the only plumbers you need to call. We use only the industry's best and most reliable piping materials with the safest, most effective sealants, to assure that your plumbing will last its longest without a hint of upkeep or maintenance.

A new, high-quality repipe can also add tremendously to the value of your home. Not only will you be able to enjoy purer drinking water and less plumbing problems from day one - you'll also get a huge part of your investment back if it ever comes time to sell your home.

We've Got the Roseville Sprinkler Repair Team for You
Looking for a Roseville sprinkler repair company to get your irrigation back on track? Visit Roseville Sprinkler Repair today and meet a team who can help you with everything from those minor leaks and clogs to a full zone addition or new system installation.